Go back
Computers
Mrs. Herron Computer Class at St. Mark's Elementary School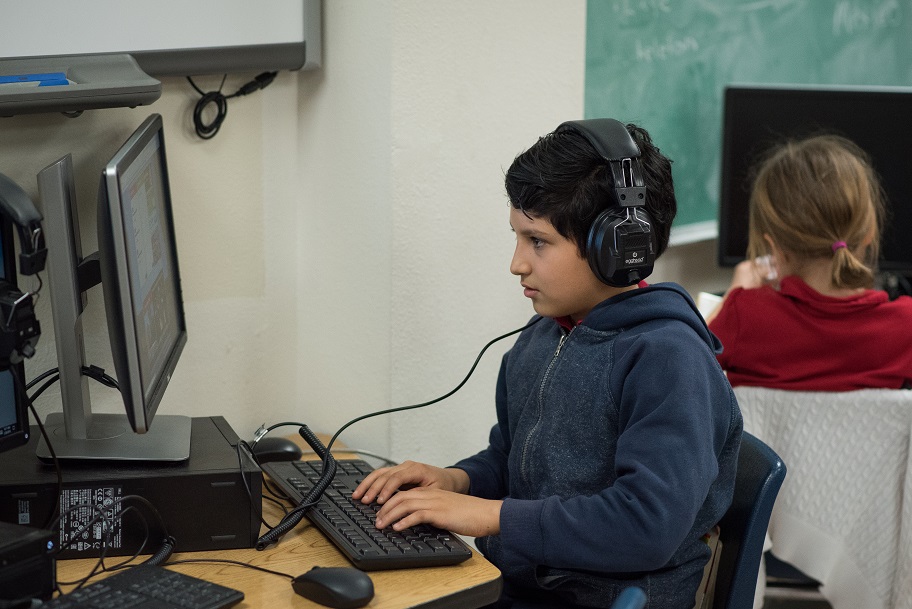 Every class, starting with Pre-K gets computer time where they are guided through age appropriate computer skills training.
Each class is a real workout!
Pre-K begins by learning how to use the mouse. How to click and select and interact with on screen computer lessons. Once they've mastered this skill they begin to work on learning letters and their sounds. Every week they navigate through different activities to reinforce what they learn in the classroom.
Kinder continues to learn to navigate through their computer lessons.
First through fifth grade are occupied with more advanced computer lessons.
Fourth and fifth grade do beginning keyboarding.
Mrs. Herron Computer Class at St. Mark's Middle School
A place where students will not only learn important skills but to learn to love computers!
GAFE - Google Apps for Education
Docs, Sheets, & Slides
Preparing Presentations
Scratch - Visual Programming
Eighth grade does keyboarding for six weeks
The students will be working on these and many other topics to prepare them for a future in a technological world.

Go back