Go back
Middle School Introduction: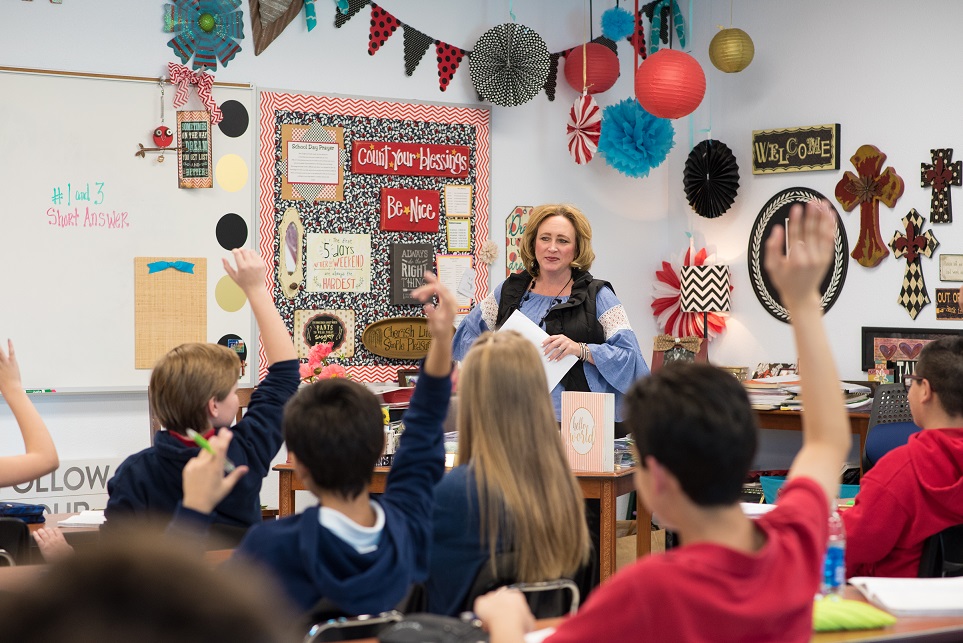 We started our middle school from a very humble beginning with only three small classes to a new modern separate middle school campus. We are one of the largest and most comprehensive Christian private schools in El Paso, Texas. Our mission is to provide a quality education in a Christian environment that allows our students to grow spiritually, emotionally and intellectually. We strive to provide a loving community that spiritually and academically prepares, challenges, and inspires our students to impact their world.
Proverbs 22:6 "Start children off on the way they should go, and even when they are old they will not turn from it."
Our middle school program is academically rigorous, but is staffed with highly qualified teachers who take the time to get to know our students in the classroom and everyday life. Our teachers help each of our students reach his/her full potential in all facets of their life. Our primary goal is for our students to grow in many ways: spiritually, academically, self-confidence, leadership and in their independence. We offer chapel once a week. We recognize this is a specific age group with specific needs, so we discuss topics that relate to their everyday life. We help our students apply God's word in their life.

Go back