Go back
What to expect in Kindergarten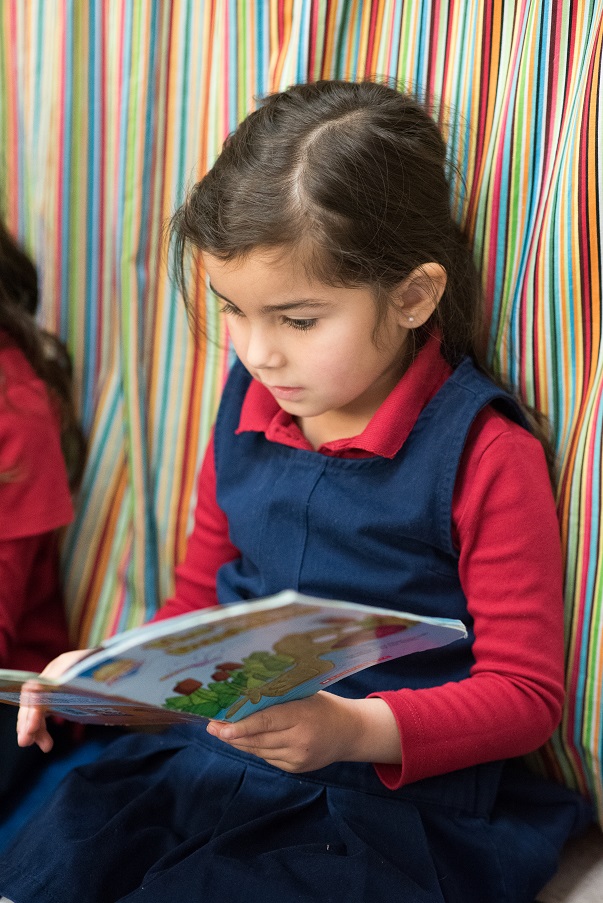 Children in their primary years are eager to explore, question and seek to define the world around them. Their energy and love of learning seem boundless. Taking advantage of this enthusiasm, St. Mark's Kindergarten teachers create a supportive environment with a curriculum that has a strong hands-on component.
Chapel is once a week. Enrichment Classes with specialized teachers include music and Spanish twice a week. Students visit the library to read and check out books regularly, and participate in computer class once a week. Students have art class every week and P.E. daily.
Students thoroughly cement the foundations of spelling and reading by learning vowels and consonants and the sounds they make.
Students are taught consonant blends, sight words and multi-letter phonograms. Teachers evaluate students using the Diagnostic Reading Assessment (DRA). Kindergarten students engage in an aggressive reading program that has all students reading by mid year. Teachers utilize leveled readers in a guided reading setting to challenge the students in small groups, and individually to continue their reading progress. The language and phonics curriculum is Sadlier Phonics. Students work on print awareness and penmanship. They write in journals, attend learning centers and practice using listening skills.
In Math students use an interactive math curriculum. Sadlier Math is among our hands-on math lessons which put to use experiences and discussion. Some of the concepts covered are number recognition, place value, addition and subtraction, counting money, telling time and reading graphs.
In social studies and science, students explore concepts of self, home, family and classroom. They are introduced to simple classroom and field investigations in the areas of life science, physical science and earth science.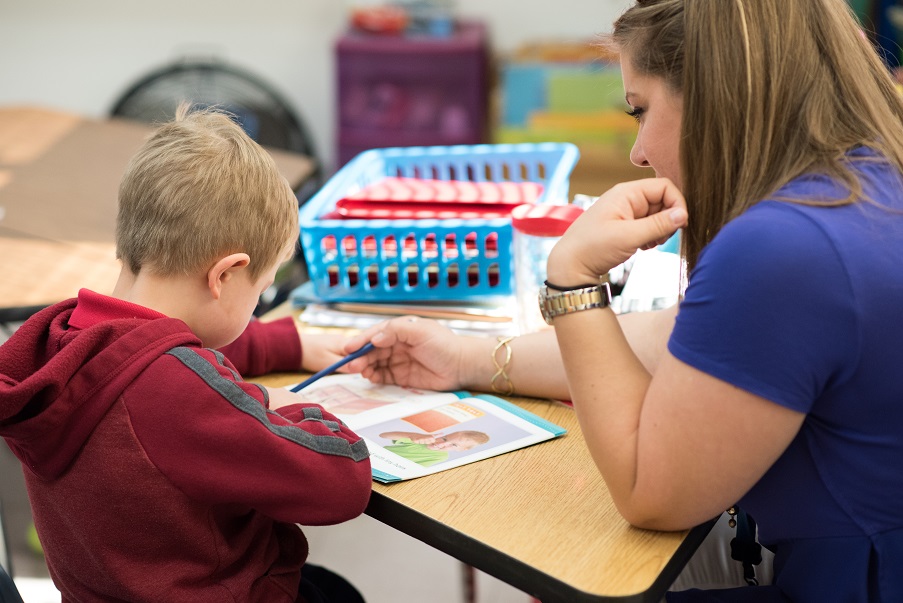 These social studies and scientific concepts are integrated in a variety of ways and include units on:
Our Senses
50th & 100th Days of School
The Rain Forest
Children of Other Countries
Insects & Spiders
Creation
Fiesta Celebrating the Spanish Language
Thanksgiving, Christmas & Easter
Seuss
Planets
Ocean Life
Texas

Some of our out-of-classroom learning experiences may include trips to:
The El Paso Zoo
The Pumpkin Patch & Corn Maze

Students spend 20 minutes outside each day, weather permitting, and have snacks every day.

Go back
Elementary School
&

Middle School