Go back
What to expect in 6th Grade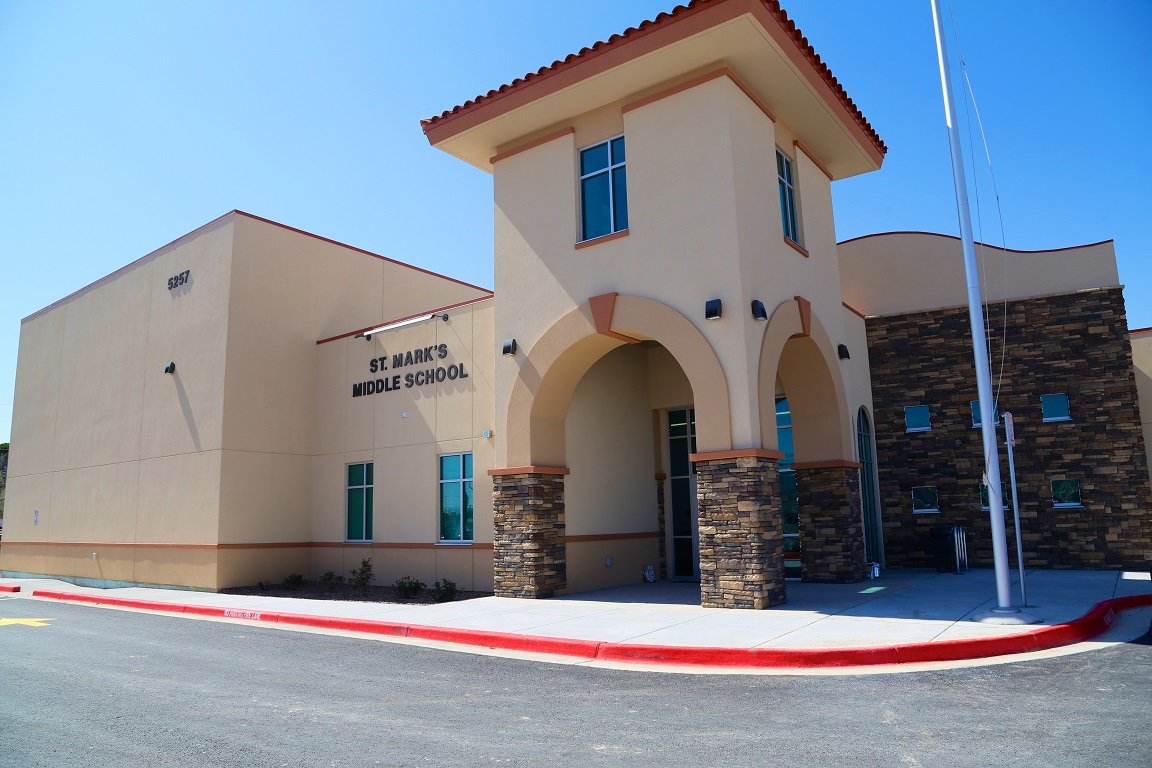 Sixth grade is a very important year in the life of our students. It is a transitional year where they transition from an elementary student to a junior high student. Sixth graders work within a traditional middle school schedule, with classes extending to one hour periods.
The primary goal of our middle school is for our students to grow in many facets: spiritually, academically, self-confidence, leadership and in their independence. We offer chapel once a week. We recognize this is a specific age group with specific needs, so we discuss topics that relate to their everyday life. We help our students apply God's word from the New and Old Testament in their everyday life.
Enrichment classes with specialized teachers include Spanish, Art, and Guitar. Students have the opportunity to visit our library regularly, and participate in computer class one time a week. Computer instruction includes keyboarding skills, spreadsheet development, PowerPoint and Microsoft Word applications. They express their athletic abilities in P.E. daily, and have the opportunity to play competitive sports.


Language
The world of English, reading and language arts becomes increasingly challenging as students take notes during oral presentations and organize and summarize spoken messages. They read classic and contemporary selections and informational texts. Some of our novels include: The Bronze Bow, Tuck Everlasting, Crispin - The Cross of Lead and Touching Spirit Bear and The Call of the Wild. The primary focus for sixth graders in classes will be: reading comprehension, language mechanics, spelling and vocabulary development, note taking skills, implementing the writing process with an emphasis on narrative, literary analysis, expository, cause and effect, and technical writing. They will also be learning about literary elements and differently literary genres such as: fiction, non-fiction, allegories, mysteries and coming of age novels.
Math
Our middle school math program is designed to help all our students love mathematics and grow as thinkers and doers of math. We try to meet the needs of all of our students by offering different math paths. Some of our middle students will have the opportunity to receive High School math credits in Pre-AP Algebra I and Pre-AP Geometry. In sixth grade, some of math topics studied include fractions, decimals, percents,two-dimensional geometry, integers, and using fraction operations and computing with decimals and percents.
Science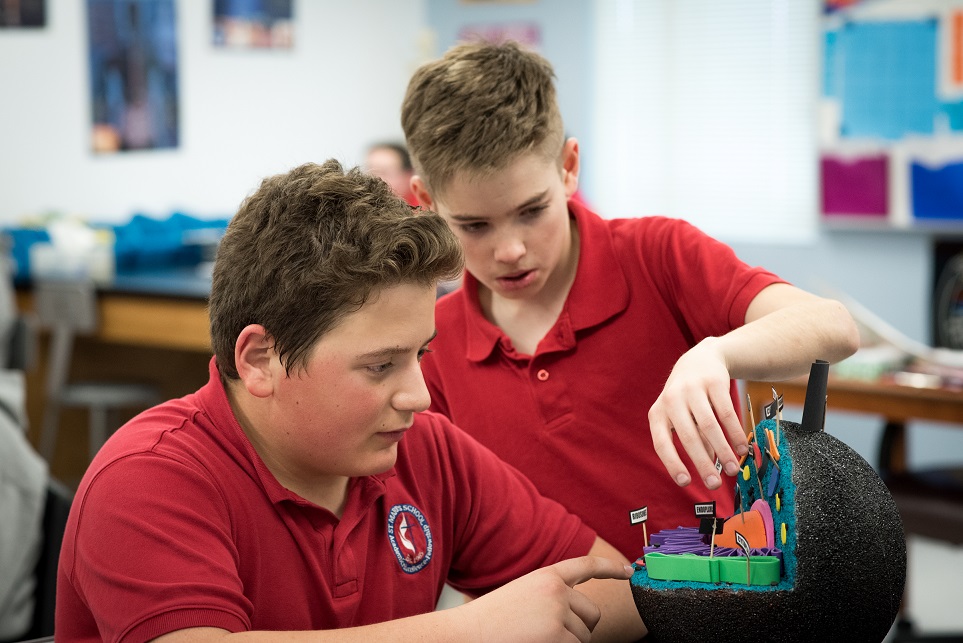 Our middle school Science program is a STEM Program: Science, Technology, Engineering, Mathematics. STEM education builds and encourages problem solving skills. In STEM activities, students learn how to analyze problems and then work to correct and overcome them. Students in STEM's programs have learning experience that integrates four major content areas and brings real-world application to those areas. So much in our world is interconnected. This program prepares students for higher level science classes in high school and college. Students will spend a large majority of their time doing laboratory and skill investigations. Students will use scientific methods to analyze data, make informed decisions and develop sound conclusions. Topics include lab safety, cells, genetics, classification of living things, vertebrates and invertebrates, ecosystems, matter, energy forces, the Earth, plate tectonics, weather and the solar system. Students discover scientific principles through hands-on approaches such as cell slide preparation, worm dissections and atomic model building.
Social Studies
Social studies come to life for sixth graders by study people and places of the ancient world. Societies selected for study are chosen from Europe, North America, Russia and the Eurasian republics, South America, Asia, Africa, Australia and the Pacific Rim. We tie topics based on student interest and connect their knowledge on current events happening in the real world. This helps students see that social studies is not just in a textbook, but it is events happening all around them. Students will also use technology to learn historical topics and create history projects.


Every spring our sixth graders participate in an overnight field trip to Lone Tree Ranch. This offers our students the opportunity for fellowship, to grow spiritually and in their independence.
What to expect in 7th Grade
Students beginning the second half of Middle School are encouraged to explore God's word, their individuality and develop leadership skills. Students can begin to take leadership roles in Student Council and National Junior Honor Society. Students assume greater responsibility for their academic studies. Study skills are emphasized as the students learn techniques to help with assignment keeping, daily study scheduling, time usage and organization of home study. An awareness of other cultures, both historic and current, is emphasized throughout the disciplines.
The seventh grade academic experience continues to promote critical thinking and personal responsibility as it grows more challenging in Language Arts, Mathematics, History and in the STEM Science Program. Students get to dissect a frog and participate in more complex labs in Science. Three hours a week the students will attend Spanish class, in order to expand their oral communication skills. Students lay the groundwork for continued study in reading and writing, and give students a basic understanding and appreciation of the diversity of cultures in the Spanish-speaking world.
Students are invited to participate in Guitar or Art. Basic music theory, vocabulary and history are reviewed and explored. Performance skills are refined with hands-on activities. Art class involves the exploration of various artists and mediums while encouraging the students to enjoy the creative process.


Seventh graders get to explore their home state with a three-day trip around Texas that is connected to their Texas history course.
What to expect in 8th Grade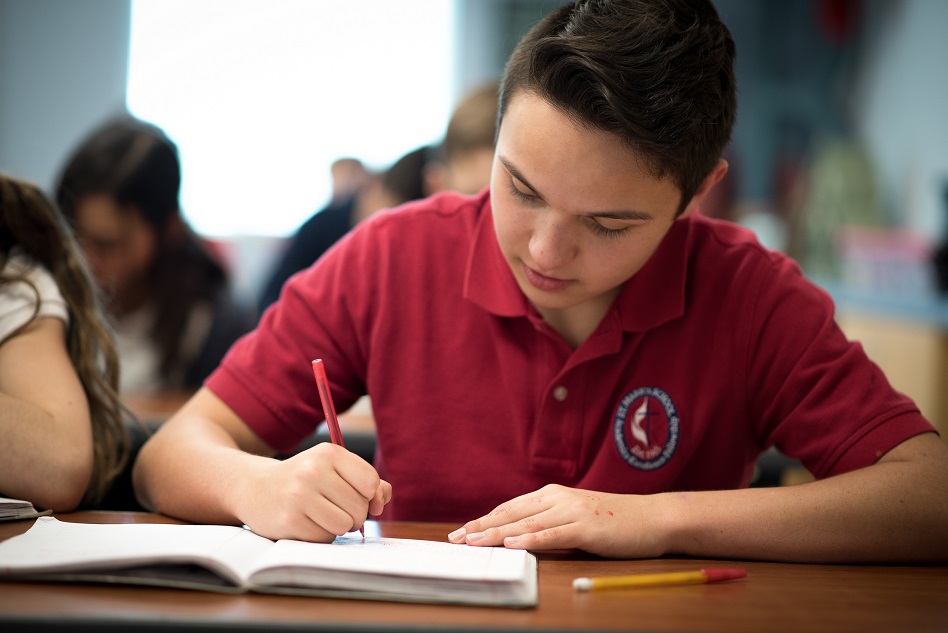 As the leaders of the Middle School, eighth graders are faced with dual roles as role models and scholars. Our rigorous curriculum provides a crucial bridge to our students preparing for high school and college classes. It is a time for fostering independence as students take ownership of their learning, students development of time management strategies, organizational methods and become independent thinkers.
Our eighth graders represent the Middle School as leaders in the Athletics, Student Council, National Junior Honor Society,and as organizers of many social and extracurricular activities for all Middle School students.
Our curriculum vigorously builds on students'skills in Language Arts, Mathematics, Social Studies and STEM Science.Students will explore more challenging labs in science and dissect a fetal pig. Pre-AP Algebra I, Spanish I and Pre-AP Geometry high school credits are earned by eighth graders who proficiently pass these subjects at St. Mark's.
In addition to language arts, mathematics, social studies and science, eighth graders take classes in computer applications to prepare them for project based work in high school.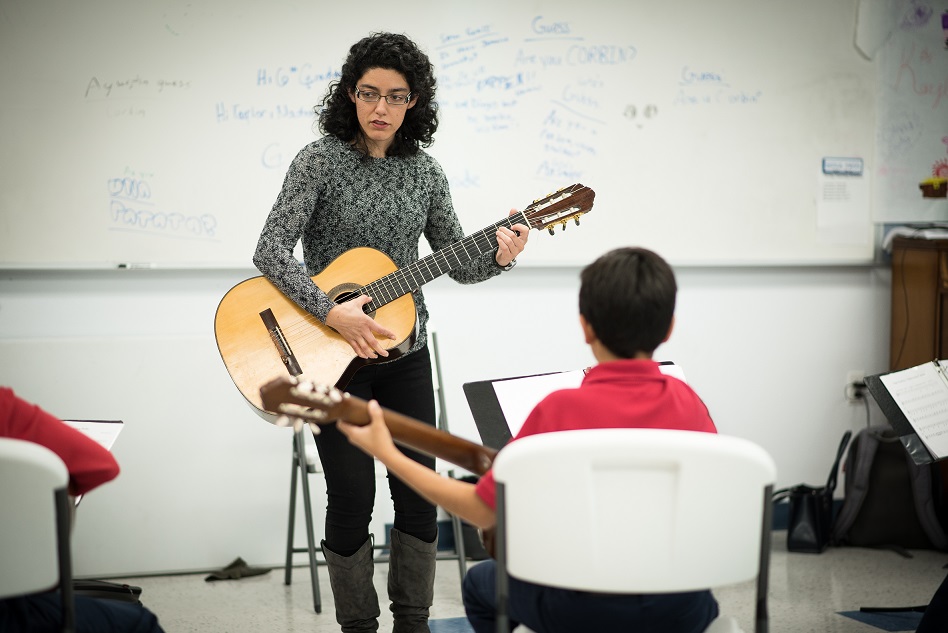 Guitar is offered as an elective for eighth graders, where the focus is on music theory, vocabulary,history and performance. Art is another elective and involves the exploration of multiple mediums including painting, making prints, sculpting and drawing.


The end of the eighth grade year is celebrated with a weeklong trip to Washington, D.C.The experience is designed to solidify the concepts learned in history class, as well as fully cement the wonderful bonds of friendship forged at St. Mark's.
Teachers in Middle School

Go back
Elementary School
&

Middle School